The Pays de Salers Tourist Office offers you many possibilities to take our hiking trails with you :
Consult and/or download our different trails in PDF or GX format directly from the file.
Download the Pays de Salers app and take the entire Pays de Salers with you, including its hiking trails. A geolocation allowing you to locate yourself in real time on the trail. Available for free on the Apple Store or the Google Play Store (or by scanning the QR Code below).
.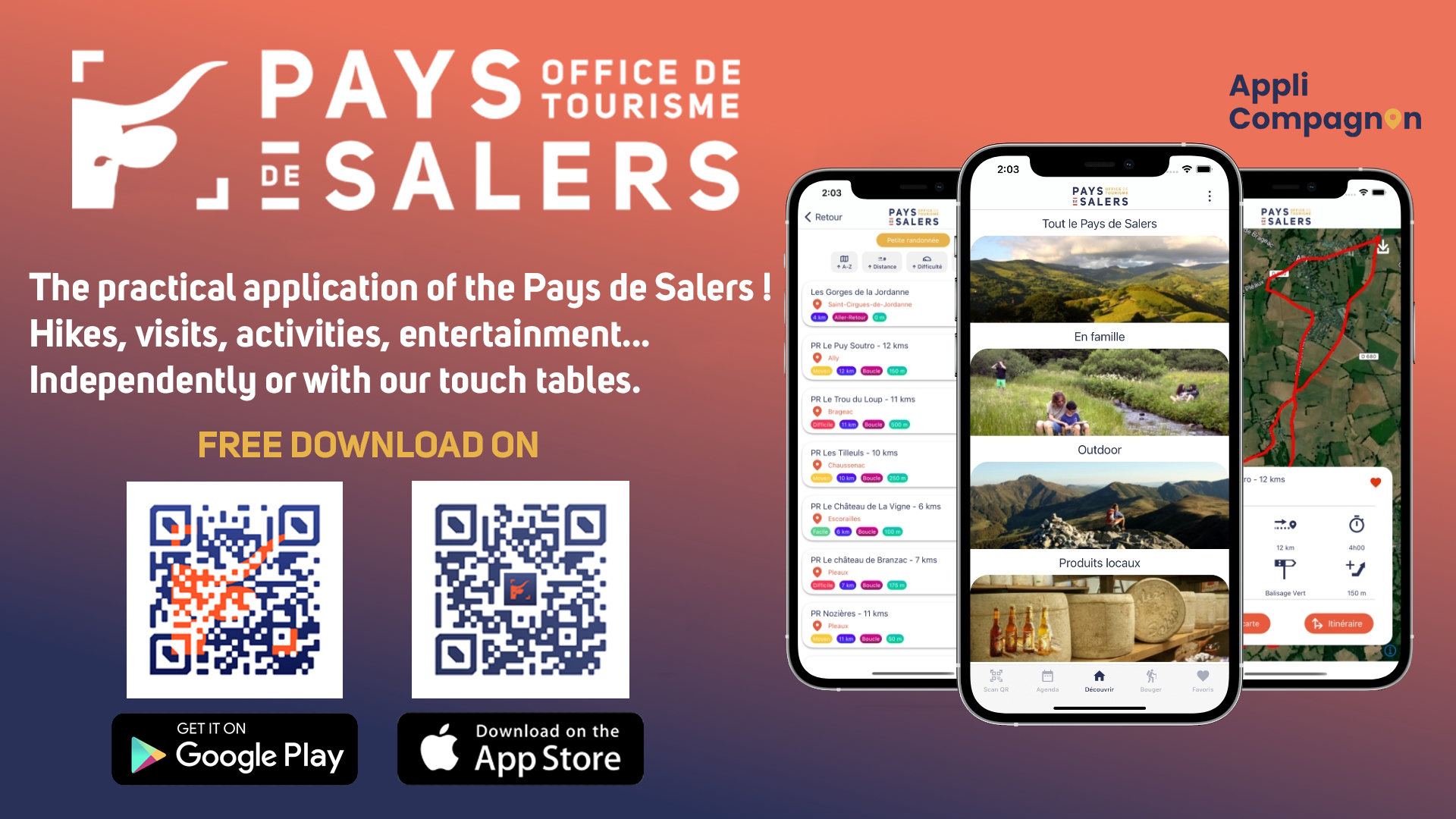 For the family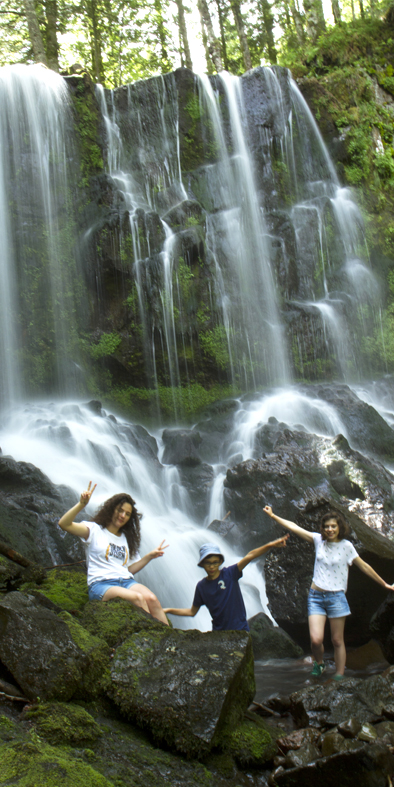 Through our thematic trails, introduce your children to the natural and cultural heritage of the Pays de Salers. Follow in the footsteps of mountain animals, discover the flora...relive the mountain pastures and the history of the burons...
Read more
---